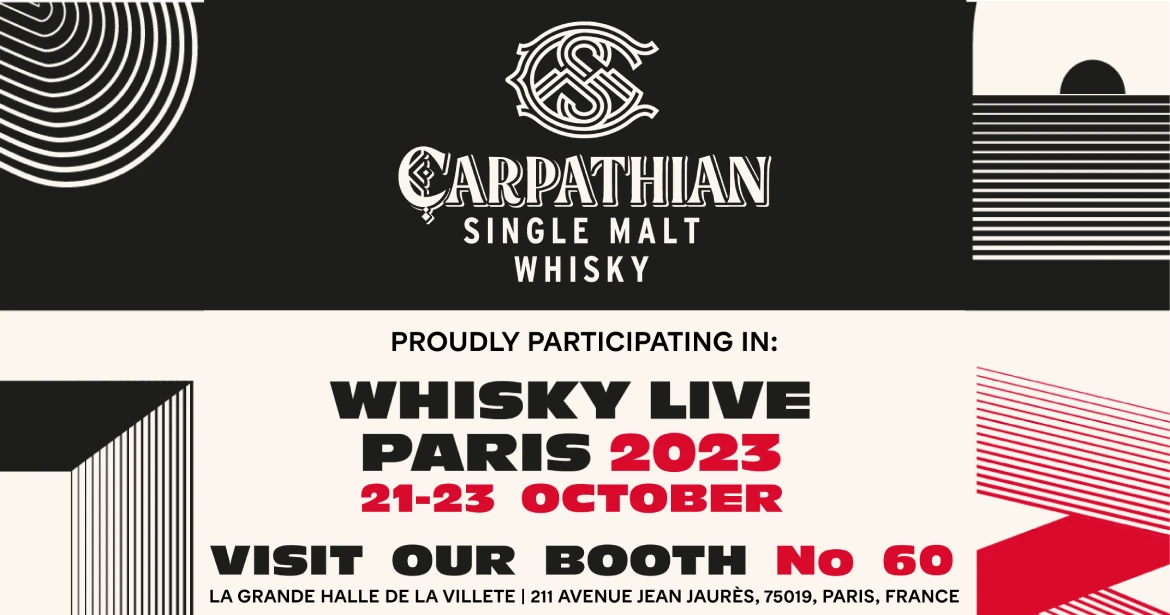 Bonjour Paris! Carpathian Single Malt Whisky has arrived in the French capital and is being showcased Whisky Live Paris between the 21 -23 October 2023, Booth no. 60! Our master distiller, Allan Anderson will be presenting four Carpathian Single Malt Whisky expressions Fetească Neagră Cask Finish, 46%; Chianti Cask Finish, 46%; Amarone Cask Finish, 46%; Peated Cask Strength, 63%. This is your chance to delve into our award-winning single malt and speak directly to its creator, Allan Anderson whose expertise and insight spans several decades.
The background: Carpathian Single Malt Whisky is produced and bottled in Romania, in the heart of a sublime landscape of mountains, forests and rivers. The brand is the result of a meeting between whisky visionary Nawaf Salameh, owner of Alexandrion Saber Distilleries 1789, and Allan Anderson, a master distiller with Scottish and Irish heritage and 30 years of experience in producing both Scotch & Irish whiskies.
The Carpathian range demonstrate the richness and purity of this terroir: an ideal climate, top-quality barley and pure water from the Carpathian hills, all combine. The whisky expressions are predominantly finished in wine casks, including casks used for the famous local grape variety Feteascã Neagrã from our own winery Domeniile Alexandrion Rhein 1892.
Paris is the city of love, so we hope that you fall in love with Romania's first ever single malt whisky, a product that is now available in the French market courtesy of our local distributor L'Explorateur du Gout.
Enjoy responsibly!