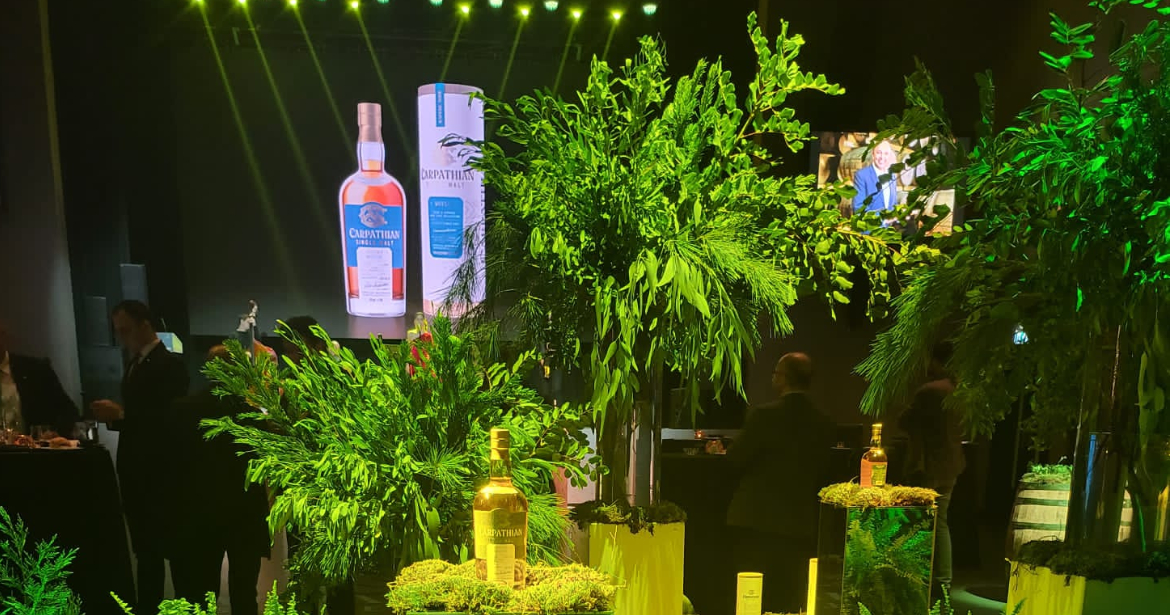 Alexandrion Group continued its global strategy for the launch of the first single malt whisky produced in Romania, Carpathian Single Malt, with an event organized in Nicosia (Cyprus), on December 8th, for the launch of "Commandaria", part of the Greek & Cypriot Wine Cask Collection.
Dr. Nawaf Salameh, Founding Chairman of the Alexandrion Group stated: "After a hugely successful commercial launch of Carpathian Single Malt Whisky in Bucharest on the 27th October, we are immensely proud to bring the exclusive expression of "Commandaria" to Nicosia and introduce it to the Cypriot market. I love all the Carpathian Single Malt expressions, but I'm particularly fond of this one due to the fact that I truly believe that we have managed to achieve a perfect melding of Romania's natural resources with the heritage of Cyprus in creating an exquisite experience for whisky lovers everywhere. "Commandaria" has given us the opportunity to reinforce the age-old link between the peoples of the legendary Carpathian lands and the Mediterranean area, who have maintained trade and cultural connections-material and spiritual-for centuries".
Allan Anderson, Whisky Director Alexandrion Group and Master Distiller Carpathian Single Malt said: "Commandaria is a particularly special expression, as I was very conscious of bringing together the oldest produced wine in the world with one of the newest single malt whiskies. Bridging those two significant historical moments, with a quality product that would make both Cypriots and Romanians proud, was my utmost priority."
With its distinctive blue label and carrying a sweet scent interweaved with a subtle woody and nutty aroma, "Commandaria" truly reflects the fir covered Troodos Mountains of Cyprus. It is from this natural geography that the 200L oak barrels were sourced, once containing the ancient Cyprian Wine "Commandaria". This has influenced the whisky's light copper colour adding additional notes of vanilla, raisin and fig, offering the palate a sweet round lingering finish. This expression of Carpathian Single Malt has matured in 53-gallon 1st fill American white oak ex-Kentucky bourbon barrels for three years, before being transferred to the Commandaria barrels.
"Commandaria" is now available to purchase through the Cavaway shop in Larnaca, part of the Alexandrion Group, and will be gradually available in other shops that are part of the Cavaway distribution network.